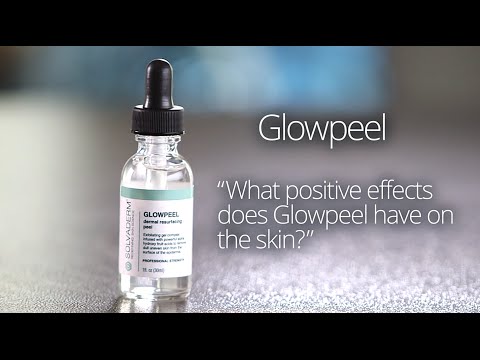 Revolutionizing
Cosmetic Dermatology
Discover Solvaderm's Professional Strength Products For Healthier And More Beautiful Skin.
About the product
Solvaderm Glowpeel is an exfoliating serum that promotes enhanced skin appearance by supporting faster skin transformation and turnover. This way your skin also sheds old and damaged skin sooner while, at the same time, a newer, lesser-damaged layer is regenerated faster. Towards these skin goals, this product combines several natural acids to help bring about your younger-looking and brighter skin tone.
Usage
Glowpeel is a suitable exfoliating product for all skin types, including those with more sensitive and reactive skin types. This product may be highly irritating for some people, however, so make sure to perform a patch test to check if your skin might be reactive to this product's formulation. Use this product on freshly cleansed skin. Apply just enough to cover your face. Use also on your neck and chest as desired. Frequency of use per week depends on your skin's tolerance for the active ingredients in this serum.
Ingredients
Glycolic Acid: a mild exfoliate considered to be an alpha hydroxy acid (AHA) and widely tolerated by most people. This ingredient speeds up the sloughing off of the skin's top layer while also improving skin regeneration, which includes facilitating higher levels of collagen production.
Lactic Acid: another AHA that mirrors and enhances the effects of glycolic acid on your skin. It also softens up your skin, giving it a more supple appearance.
Pyruvic Acid: this ingredient works up your skin's texture by delivering a mild exfoliating function. It promotes a brighter and more even skin tone.
Kojic Acid: a well-known skin brightener, this ingredient inhibits melanin production to reduce the amount of skin pigments. It enhances your skin tone and gives you a brighter, more radiant overall complexion.
Benefits
This product enhances skin renewal, repair and regeneration
It supports the resurfacing of a newer, lesser-damaged skin layer that restores your skin's vitality and vibrancy
Regular use promotes skin health and a healthier skin complexion
It helps correct damages on the skin matrix before these develop into wrinkles and other visible signs of skin aging
It improves your skin elasticity, firmness and skin tone