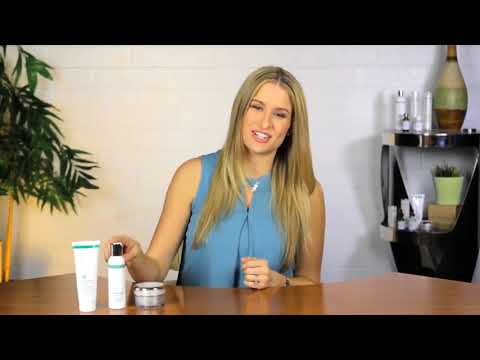 Revolutionizing
Cosmetic Dermatology
Discover Solvaderm's Professional Strength Products For Healthier And More Beautiful Skin.
About the Photo-Age Defense System
This system consists of four high quality Solvaderm treatments designed to be used for your daily skincare routine. While the system can be used by individuals of all ages and skin types, it is particularly beneficial for those with existing damage and a mature, dry complexion. Each carefully chosen product works to restore the skin's natural health and beauty and protect against further damage caused by UVA and UVB rays. With regular use, your skin will become smoother and softer, with no visible areas of discoloration.
The Photo-Age Defense System consists of four Solvaderm products:
Dermpura: This purifying cleanser is ideal for all skin types, including the most sensitive. Its anti-aging effects work well on skin that is already showing signs of damage, but it can also be used as a proactive measure against premature aging.
Maxatone: A clarifying toner with a blend of gentle yet highly effective astringent extracts, Maxatone should be applied after cleansing to minimize pore size, remove impurities and regulate oil production.
ACE-Ferulic: This lightweight serum contains a triple blend of powerful antioxidants that protect the skin from destructive free radicals, helping it to maintain a healthy, fortified structure that is less susceptible to damage. With the addition of intense hydrators and natural lighteners, skin becomes smoother, with a more even tone.
Dermaxsol: This lightweight cream not only keeps the skin fully moisturized all day but contains SPF 30 to prevent damage from UV rays. Its easily absorbed texture makes it ideal for use under make-up and the protective formula creates a barrier to keep toxins and pollutants from penetrating the skin.
With Every Order You'll Receive:
1 Photo-Age Defense System (4 Solvaderm products)
Our exclusive 60-day satisfaction guarantee
Free shipping for U.S. domestic orders
A low retail price of $183.97
Usage
This system is designed for your morning skincare routine – use daily for best results.
Start with Dermpura cleanser, massaging it well into the skin before rinsing with lukewarm water.
Apply Maxatone with a cotton pad, using gentle circular motions over the entire facial area.
Using the fingertips, gently apply ACE-Ferulic to the skin, allowing it to absorb fully.
Finish the routine by massaging a generous amount of Dermaxsol into the facial skin, letting it sink in completely before applying make-up.
Ingredients
Dermpura

Rosa Rubiginosa (Rose Hip) Seed: provides optimal hydration for the skin while simultaneously promoting the production of stronger collagen fibers for a more resilient skin matrix. Overtime, skin firmness and elasticity are improved for a more youthful appearance.
Sodium Olivate: this ingredient draws out impurities from the pores, reducing the risk of acne and other blemishes. It cleanses the skin completely without stripping natural oils.
Glycerin: helps replenish skin's moisture content, giving it a fuller appearance and smoothing away wrinkles and fine lines.
Eriobotrya Japonica Extract: a rich source of antioxidants that neutralize free radicals and protect skin from becoming damaged further. It also enhances the natural production of hyaluronic acid to reduce chronic dryness and provide long-lasting hydration.
Chondrus Crispus (Seaweed) Extract: with natural anti-inflammatory and skin conditioning properties, this nourishing sea botanical boosts the skin's moisture content and promotes a more radiant complexion.

Maxatone

Witch Hazel Extract: a natural astringent, Witch Hazel helps to draw out impurities from the pores, reducing the risk of acne breakouts. With the ability to regulate the skin's oil production, it keeps the complexion balanced and free from excess greasiness.
Yarrow Extract: aside from its skin toning properties, this ingredient helps fight blemish-causing bacteria to keep the complexion clear and radiant.
Hyaluronic Acid: best known as an intensely hydrating ingredient, Hyaluronic Acid plumps the skin to create a smooth, youthfully line-free texture.
Comfrey Leaf Extract: it has natural anti-inflammatory and astringent properties that work to calm irritation, minimize pore size and clarify the skin.
Licorice Root Extract: soothes irritation and alleviates redness, making it ideal for overly sensitive skin types, while its rich antioxidant content protects against free radical damage.
Lemon Peel Extract: reduces the appearance of large pores and helps to lighten areas of hyperpigmentation.
Sage Leaf Extract: improves your skin's overall radiance and promotes the circulation for a healthy glow.
Lavender Extract: a natural anti-inflammatory, this botanical soothes irritation and hydrates dry, flaky skin.
Horsetail Extract: supports the production of vital skin proteins, decreases inflammation and enhances softness.

ACE-Ferulic

Ferulic Acid: a powerful antioxidant that penetrates the skin, eliminating destructive free radicals and increasing skin cell health and longevity.
Ascorbic Acid (Vitamin C): provides antioxidant protection and helps to reduce areas of hyperpigmentation for a brighter complexion.
Alpha Tocopherol (Vitamin E): fights free radicals and enhances the effects of Vitamin C. Vitamin E is also a potent moisturizer and helps to bolster the skin's protective barrier.
Niacinamide (Vitamin B3): improves micro-circulation, enhances skin protein synthesis, and lightens areas of discoloration.
Panthenol (Vitamin B5): conditions the skin, locking in moisture to eliminate any dry, rough patches.
Hyaluronic Acid: significantly boosts hydration levels, causing skin to appear full, plump and smooth.

Dermaxsol

Zinc Oxide: provides powerful protection from sun damage by safely blocking and neutralizing deep penetrating UVA and surface burning UVB rays.
Glycerin: helps attract and retain moisture to reduce dry, flaky skin. Glycerin also forms a barrier to reduce moisture loss throughout the day.
Beeswax: a powerful humectant that helps soften dry skin while sealing in hydration without clogging pores. High in Vitamin A, it also helps speed healing and slow the aging process.
Benefits
Restores the health of the skin and protects against UV damage
Contains potent antioxidants to neutralize harmful free radicals
Includes the award-winning product ACE-Ferulic
Is suitable for all skin types
Is an economical, easy to use system, consisting of four simple steps
The FDA has not evaluated these statements and this product is not intended to cure or prevent any specific skin condition. Remember to read our labels and ingredient lists carefully and always follow the directions for application. If you have a history of skin allergies, a skin patch test is recommended before use. Avoid ingredients that are known to trigger an allergic reaction and discontinue use immediately should a reaction occur.